Unlocking Our Talent's Potential: The Value of People Analytics
Piyush is the Senior Vice President for our Global People Analytics Organization, based in Wilton, Connecticut. Throughout his 22 years with Nielsen, Piyush has managed the Middle East and North Africa region and served as President of Nielsen India. A year ago, he made a big jump into the world of HR to start our People Analytics function, where he has made a difference by unlocking the potential of Nielsen's most valuable asset: our talent.
As a kid, I was always moving around because of my father's work. Every three years, we had to open our minds to a completely different home and culture. Such experiences made me curious about how people behave in different parts of the world, especially in those activities that are essential to their daily lives. For the past two decades, Nielsen has allowed me to explore these passions, both in fulfilling the company's general mission—to understand consumers—and in my specific career path, which has taken me around the world.
After running Nielsen's business in several locations—most recently India—I made a big switch to come to the U.S., move to Human Resources and start up our People Analytics function. It took many people by surprise that a lifelong commercial leader would embrace a corporate function.
But the truth is that I've always been passionate about people. I feel like that is the core of what I've focused on in my career: building teams with great talent and helping to motivate them and create an environment where they can succeed. That focus, coupled with the fact that I have done analytics all my life, meant that this new role "People Analytics" was a great fit for me.
In this role, I study our more than 40,000 employees, and my driving purpose is to figure out how we can help them be their best. Over the past year, we have started a vibrant community of People Analytics analysts, who are studying the numbers behind the attraction, retention and development of people at Nielsen. Even in these relatively early days, we have found ways to reduce the attrition of our early tenure associates, increase the opportunities for all associates to take on new jobs and continue growing within the company, and improve the diversity of our workforce.
We've even received some public recognition! In April 2016, we won the "people's choice award" at the Workforce Analytics Excellence Awards for our use of a predictive risk model to analyze attrition factors.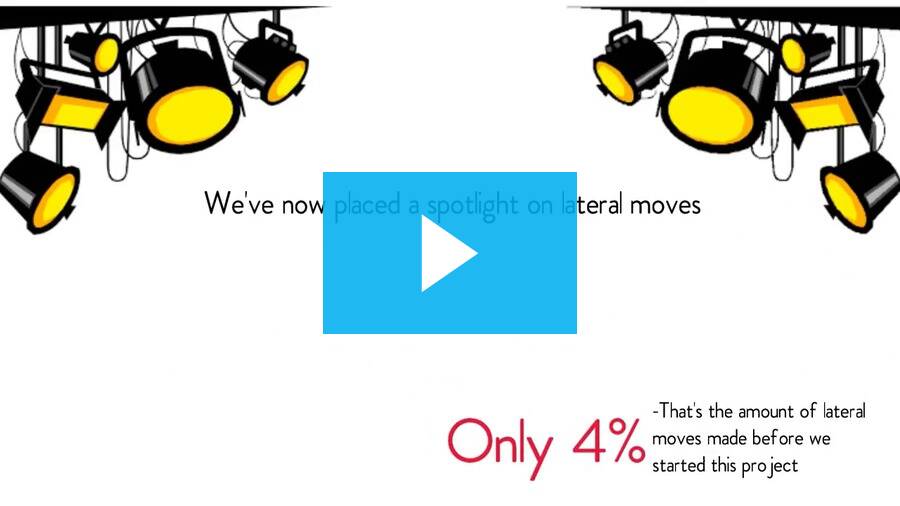 But much more important than kudos or acclaim, of course, are the people. At Nielsen, we have the resources, collaborative team, and respect and empathy for others to create an environment where people can grow, be themselves and make a difference. We run analytics to understand our more than 40,000 associates, but we do so to help our individual associates. Every time I see our efforts improve the experience of the ONE associate, I get excited—that's what making a difference is really all about.